Prices subject to change thoughout the day.
Store Features
ATM

Coffee

Gas

Propane

Breakfast
About Cumberland Farms Saco
Make Cumberland Farms Saco part of your daily routine! We're open 24 hours every day. Start your day with a cup of our Farmhouse Blend coffee, just 99-cents, any size, every day. And that's hot or iced! You "make-it-like-you take-it", so there's not a chance for somebody to foul-up your order, and there's never a line. While you're there, why not pick up a breakfast sandwich? You can make it a meal, complete with a large coffee and hash browns for less than $4, every day. We have a great selection of hot-to-go foods, too! Try a slice of our cheese or pepperoni pizza, just 99-cents each, or make it a meal with two slices and a large fountain or frozen drink, all for less than $3, every day! We also have a great selection of roller grill items to choose from-hot dogs, tornadoes and more, available all day. And, of course, you can pay for all of your purchases with the Cumberland App, our mobile app that lets you save 10-cents or more on every gallon of gas, and offers all sorts of rewards for just doing what you usually do. It's free to join and free to use. At Cumberland Farms, using SmartPay in the Cumberland App saves 10-cents a gallon every day, earns you rewards, and more!
Egg & Cheese English Muffin
Hurry, grab yourself a hot and ready egg and cheese english muffin breakfast sandwich at any one of our locations to start your day off right!
Download the Cumberland App!
Download the Cumberland App to save 10¢ per gallon on gas, every day, plus get free products and more when you're enrolled with SmartPay. Plus, receive free bonus rewards throughout the year just by being a member. The Cumberland App is free to join and free to use and is available on the App Store or Google Play Store.
Farmhouse Blend Coffee

Farmhouse Blend is easily the best tasting coffee we've ever made. We blend just the right amount of 100% Arabica origin coffee beans to achieve a wonderful balance of aroma, body and taste.

Our Brand

We're going to give our customers the absolute best possible products, at the absolute best possible price. That's the promise we were founded on, and that's the promise our branded products deliver every day.

Chill Zone, Fountain & Frozen

Visit the Chill Zone and enjoy your favorite frozen HyperFreeze concoction or choose from a variety of your favorite fountain drinks
Join Our Team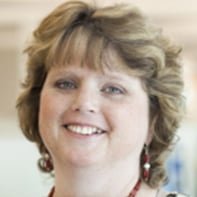 "I grew up at Cumberland Farms. My colleagues are like a second family. I have the opportunity to work with people from all over the company and help them develop skills for success. There are unlimited opportunities to learn, succeed and grow at Cumberland Farms." - Sheree Beissner
Join our Cumberland Farms team today for great compensation and benefits. Apply Now below!