Prices subject to change thoughout the day.
Store Features
ATM

ChillZone

Coffee

Gas

New Concept

Propane
About Cumberland Farms Hopewell Junction
Make Cumberland Farms Hopewell Junction part of your daily routine! We're open 24 hours every day. Start your day with a cup of our Farmhouse Blend coffee, just 99-cents, any size, every day. And that's hot or iced! You "make-it-like-you take-it", so there's not a chance for somebody to foul-up your order, and there's never a line. While you're there, why not pick-up a breakfast sandwich? You can make it a meal, complete with a large coffee and hash browns for less than $4, every day. We have a great selection of hot-to-go foods, too! Try a slice of our cheese or pepperoni pizza, just 99-cents each, or make it a meal with two slices and a large fountain or frozen drink, all for less than $3, every day! We also have a great selection of roller grill items to choose from-hot dogs, tornados and more, available all day. And, of course, you can pay for all of your purchases with SmartPay Check-Link, our mobile app that saves you 10-cents on every gallon of gas, every day and offers all sorts of rewards for just doing what you usually do. It's free to join and free to use. At Cumberland Farms, SmartPay users save 10-cents a gallon every day and there's never a wait, so you're in and out and on your way to your busy day!
NEW Egg & Cheese Breakfast Sandwich
Try out all NEW egg & cheese on an English muffin breakfast sandwich, only $1.49 for a limited time! Breakfast is available all day so come on in a discover all our delicious offerings.
Join SmartPay!
Free to join. Free to use. Save 10¢ on every gallon of gas, earn rewards when you use the app, and more. Start saving now – download the SmartPay app from the App Store or from Google Play.
The Clear Choice For Your Everyday Needs
Farmhouse Blend Coffee

Farmhouse Blend is easily the best tasting coffee we've ever made. We blend just the right amount of 100% Arabica origin coffee beans to achieve a wonderful balance of aroma, body and taste.

Pizza

Our pizza comes in all sizes; slice, Super Slice, and whole pies. Which ever one you choose, it's hot when you want it. You can even earn a free cheese or pepperoni pizza slice when you use your SmartPay app to pay. Learn more inside the SmartPay app!

Chill Zone, Fountain & Frozen

Visit the Chill Zone and enjoy your favorite frozen HyperFreeze concoction or choose from a variety of your favorite fountain drinks
Join Our Team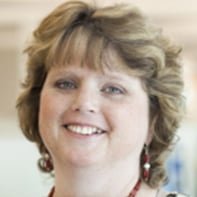 "I grew up at Cumberland Farms. My colleagues are like a second family. I have the opportunity to work with people from all over the company and help them develop skills for success. There are unlimited opportunities to learn, succeed and grow at Cumberland Farms." - Sheree Beissner
Join our Cumberland Farms team today for great compensation and benefits. Apply Now below!